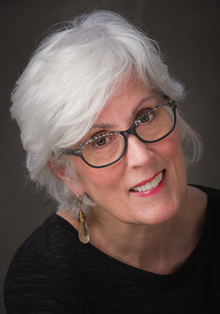 By Kathy J. Marshack, Ph.D.
· Can you bounce back after being trashed by unscrupulous people?
· Do you believe that being right will win against corruption?
· Can you courageously stand up for yourself against those who are out to get you?
This column is dedicated to teaching you what I have learned the hard way, so that you can empower yourself against the games bullies play. In fact, most of the people that have been stalked, harassed, falsely arrested, and wrongfully prosecuted (as described in the US~Observer), know first-hand how to become a statistic of corruption. What they often do not learn are the tools of resilience. Tools that turn helplessness into courage, which in turn is the only way to win against those hell-bent on destroying you.
The first tip I offer you toward becoming more resilient, is to throw out all your preconceived notions of how to stop bullies. Speaking your mind, offers of compromise, hiring attorneys to protect you, trusting that you'll get your day in court — none of this works. In fact, these tactics make matters worse. Why? Because the psychopath who is after you is fearless. They won't stop if you prove them wrong. They just double down. They love having you confront them with a "piece of your mind." If they get you angry, you are off balance and easier to manipulate. Likewise, offers of compromise are viewed by the psychopath as weakness and something to exploit. Lastly, why on earth would you want your day in court? By then (usually two or more years later) the psychopath has totally ruined your life. All you'll get in court is a stiff legal bill and maybe lose your case despite the truth.
It's not that you shouldn't hire an attorney or other professional to help you. Often their specialized expertise cuts your research in half. However, you need to be the one in charge of your life. Don't turn everything over to the experts and be sure you hire "experts" who will listen to you. After all you have the most to lose.
The only sure-fire way of protecting yourself from bullies is to develop resilience, which is another form of fearlessness. It's not that you don't have fear; it's that you recognize that your fear is dangerous to you. Resilient people on the other hand feel their fear; recognize it for what it is (a signal that something is wrong); let go of the fear, while they plan their next move. Without your fear, the bully has nothing to manipulate.
Of course, resilience alone won't make the bully go away immediately. They are very persistent, which is their downfall in the long run (more about this in another column). For example, when I thought I had stopped my neighbor Don, with a court order and fines for contempt, stalking, harassment and assault, he resurrected his campaign of bullying by cutting down a row of 75-year-old evergreen trees and rhododendrons on my property. The evidence was chipped and hauled away before I could call the police. Don was losing his neighborhood war against me, but he would not give up. He threatened to kill my yard crew. He threatened to dig up my Internet cable. He drove his car recklessly over my front yard. And he did these things after he was court ordered to stop. None of these legal sanctions mattered to Don because he is an EmD-1 (Psychopath) with only one M.O. — to cause harm to his victim.
"…the psychopath who is after you is fearless. They won't stop if you prove them wrong. They just double down… If they get you angry, you are off balance and easier to manipulate."
The only way to beat Don was my resilience. I called my home owner's insurance company, who promptly paid me for the damage to my trees under the clause for vandalism; it was then up to them to prosecute Don or not. I hired a real estate attorney who sent a letter to Don threatening to sue for "timber trespass," which according to the law would triple the damages to my property. (My call to the police was ignored as I expected it would be). I fenced off the damaged area and even chained a heavy picnic table to the remaining trees to protect what was left. And my exterior security cameras continued to capture Don's misdeeds. In other words, I documented the events for the record, and I made a strong personal statement that I would not cave to abuse. Then I waited — patiently — for the opportune moment to take back my power from this bully. That moment came when Don's developer offered to buy my house — on my terms — rather than wait for Don to wear me down.
No doubt Don still despises me and maligns me to others. That's another belief you need to dismiss — that psychopaths will change or learn their lesson. They will not. But through cultivation of your resilience, you can stop bullies' dead in their tracks. You can walk away a winner, not a statistic.
In the next few columns I will give you more tips on how to deal with bullies by developing resilience. By being fearless, pragmatic, doing your research, trusting yourself first, and a few other essentials you can become Resilient, with a capital R. Sometimes, people are out to get you. Time to suit up for the challenge.
Kathy J. Marshack, Ph.D. is a psychologist and author of the newly released book, "WHEN EMPATHY FAILS: How to stop those hell-bent on destroying you," available on Amazon and Barnes and Noble. Learn more about Dr. Marshack at www.kmarshack.com.