By Joseph Snook
Investigative Reporter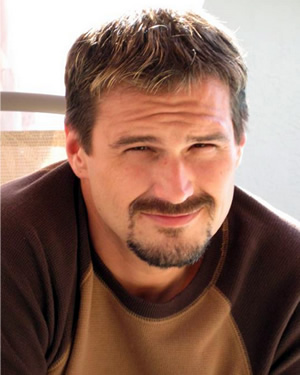 Jamie Clark
On June 5, 2014, Jamie Clark was finally given another chance to prove his innocence. After nearly three years in prison, Jamie was granted a bond, giving him temporary freedom to work on his DUI Manslaughter appeal. Jamie has maintained his innocence for almost eight years. In a very complicated case, with twists and turns that have basically left everyone involved speechless, Judge Kastrenakes unexpectedly approved Jamie's bond at his most recent hearing.
Judge Kastrenakes had already ruled against a previous bond for Jamie, so this news was shocking. Prior to the bond being granted, Jamie's father Jim stated, "The only punch that is sure 'not to land' is the one you don't throw! So, we are still throwing as many punches as we can!"
Something worked – this punch landed!
Content from the US~Observer's articles on Jamie's case was, "read in front of the Judge prior to the bond being granted" according to witnesses.
Jamie now plans on assisting his defense for the upcoming appeal scheduled for the end of this summer. Although he will be released, he will be on strict monitoring, pending the outcome of his appeal.
For a complete background on Clark's case read this. The article has links to all previously written articles, which give an in-depth report on this case.
The US~Observer plans on producing a short documentary on Jamie's case this summer. You can follow the US~Observer on our Facebook, or the "Jamie Clark Deserves Justice" Facebook page to stay informed about this case and the upcoming documentary.
Congratulations to Jamie and his Family. They are real-life examples of a family that has fought a long hard battle and managed to stay positive throughout the process.