By Edward Snook
Investigative Reporter
Editor's Note: Let this be a lesson to all federal agencies that harass the innocent. You can be beaten. You will continue to be beaten, and the innocent will prevail.
Phoenix, AZ – And here comes the "news" out of Arizona… "Arizona man acquitted in tax case."
From a 6/24/12 Arizona Republic newspaper article:
"A U.S. District Court judge in Phoenix dealt federal prosecutors an unusual blow last week by dismissing charges midway through a jury trial against a man accused of tax evasion.
"Chief Judge Roslyn Silver acquitted James Parker of Carefree on eight charges of tax evasion after ruling that government lawyers failed to make their case.
"Silver's decision came after lawyers for the U.S. Attorney's Office rested their case and she asked both sides to explain why the defense should continue.
"This is the first not guilty on all counts in an American tax case for the year 2012,' Parker's lawyers said in a statement last week. They noted that Parker faced 32 years in prison, if convicted.
"An acquittal is similar to and has the same effect as a not-guilty verdict. Once acquitted, a defendant cannot be retried, even if new evidence arises in a case."

What the Arizona Republic's article failed to mention was that James Parker was represented by none other than preeminent Lawyer Michael Minns, with Ashley Arnett as co-counsel. They also failed to mention that Parker was a client of the US~Observer.
The Republic's article included info stating that James Parker's wife Jacqueline was scheduled for trial on like charges in July. They didn't mention that prosecutors filed a motion to dismiss the false charges against Mrs. Parker on Friday June 22, 2012 – instead choosing to re-hash James Parker's charges which had just been completely dismissed. This is inexcusable and openly biased reporting! They should have reported that Mrs. Parker had absolutely nothing to do with James' business dealings and that she was indicted for the purpose of enabling the government to obtain a plea-bargain from Parker.
Finally, the Arizona Republic newspaper should have informed their readership that the US~Observer published nationwide that James Parker was innocent in March of 2012 and that the IRS had conspired with others to falsely charge and prosecute him…
James Parker has completely depleted his financial resources defending himself and his wife against the greatest Terrorist Organization in America – the Internal Revenue Service.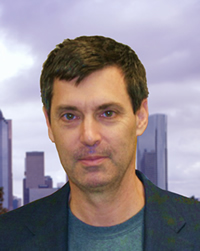 However, using the exposure of the US~Observer and the second-to-none defense skills of Texas Lawyer Michael Minns, he has now defeated an eight-count tax evasion indictment. Not many men can make this claim. Most federal prosecutors succeed in their prosecutions, whether or not the defendant is innocent or guilty. Both Minns and Arnett remained stoic as Judge Silver dismissed the case immediately after the prosecution had presented its conspired case.
Cimarron River Ranch owners have told this reporter that a Federal civil rights lawsuit is now being prepared against the State of Oklahoma and the Commissioners of the Land Office which will include a count of conspiracy involving all persons, judges, attorneys and Oklahoma state officials who acted in collusion in their botched attempt at conversion of real property – the Cimarron River Ranch.
This case goes to show that with Minns' courtroom brilliance and the US~Observer's investigative exposure, there is no case that is not winnable.
Click here to read the complete history of the Cimarron River Ranch/James Parker tax evasion case.