Matthew Berg with a 53lb. Chinook

By Joseph Snook
Investigative Reporter
Klamath County, OR – On July 19, 2007, Matthew Berg was sentenced by Judge Marci W. Adkisson, under a coerced plea bargain with Klamath County Assistant District Attorney (ADA) Sharon Forster, to 180 months in prison for attempted murder, kidnapping in the first degree and assault in the second degree against Mandy Lehner of Klamath County.
After conducting a thorough investigation, it is clear that Matthew Berg is guilty of one thing, taking a forced plea bargain and not standing up to corruption. Luckily for Berg, his new attorney Foster Glass of Bend, Oregon filed a Post Conviction Relief Case on July 17, 2009 in an attempt to free him of crimes he didn't commit.
Glass's Petition claims, petitioner (Matthew Berg) asserts that his Constitutional rights were violated in his case "by the prosecutor's misconduct which destroyed the defendant's right to due process defense with witnesses, and resulted in a coerced plea to charges." The petition continues, "The Deputy District Attorney's conduct was an abuse of her authority and/or was overly zealous in violation of Petitioner's due process rights." This is actually a polite way of stating that ADA Forster acted in an unconscionable manner while conducting her totally corrupt prosecution of Mathew Berg.
In a blatant attempt to intimidate Berg and thwart his defense, Forster had him thrown in jail just two days prior to trial for an alleged release violation. Forster asserted that she had 36 more witness tampering charges and would file them one at a time, each time Berg's attorney attempted to bail him out of jail.
In a continued abuse of power, Forster reportedly threatened Berg's attorney and investigator by stating they tampered with the prosecution's main witness Mandy Lehner, by interviewing her prior to trial. Forester was furious due to the fact that Mandy had changed her story and was now attempting to tell the truth – that Matthew Berg didn't commit any of the crimes he was charged with. When does deposing a witness become tampering? Obviously, when a person decides to tell the truth and they are left facing the rage of a vengeful prosecutor.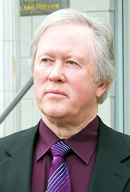 Berg's new attorney, Foster Glass 
Assistant District Attorney Sharon Forster allegedly threatened Mandy Lehner with charges of perjury and other criminal charges if she attempted to change her testimony. According to investigator Timothy Martinez, Lehner told him that Forster had promised Mandy, that a drug charge she was facing and other looming charges would go away if she testified as Forster desired. Here is the real witness tampering, bribery and coercion and it's being committed by the prosecutor, not the defense.
Once in court, Mandy Lehner asked Judge Marci Adkisson if she could go to jail if she changed her testimony. The Judge told her that "she could not advise her." Soon after, Berg's attorney, Don Scales, suggested court appointed counsel to advise Mandy Lehner.
This conduct, especially considering Mandy Lehner's testimony that she had been coerced and threatened by Forster with criminal prosecution, undermined Berg's right to a fair trial. Did Sharon Forster's conviction hungry actions affect the outcome of this case? Shouldn't the defense have moved for an acquittal based upon Mandy's recantation? Certainly.
Take the Forced Plea Bargain, Or Else…
Sharon Forster reportedly told the defense that if Berg didn't plead to attempted murder, kidnapping and assault, she would bring an additional 150 charges of witness tampering against his mother, sister and daughter. She stated she would also go after them for the full amount of $150,000.00 bail for these charges.
The State's main witness and alleged victim, Mandy Lehner had reportedly been assaulted by two females one week before the alleged assault by Matthew Berg, which the prosecutor was aware of. Forster was also aware of Lehner's drug use and acknowledged the swelling of Lehner's face, caused by an abscessed tooth. According to a taped conversation with another witness, Lehner stated that the night of the alleged abuse, "she was the one who hit Berg, not the other way around."
A taped interview of Lisa Powell, an alibi witness, established that Berg had been at her house for an extended period; during the exact time he was alleged to have confined Mandy Lehner. The prosecution reportedly made contact with this witness just before trial. After contact by the prosecution, Powell conveniently disappeared and subsequently failed to appear on the subpoena which she was served.
What about Berg's Defense Lawyer?
Edward Snook's Note: In this investigator's well qualified opinion, Mathew Berg was convicted because of "Ineffective Assistance of Counsel." His attorney Donald Scales of Medford "dropped the ball" as was stated by District Attorney Ed Caleb, during a phone interview.
Scales made errors so serious that he was not functioning as the "counsel" guaranteed the defendant by the Sixth Amendment. Further, it is vividly clear from the evidence in this case that the deficient performance of Scales prejudiced Berg's defense. Scales' errors were so serious that they deprived Berg of a fair and just trial. It is evident that had Scales adequately represented Berg, Berg would have been found "Not Guilty" by a jury of his peers. Scales' representation was so poor that the case never reached a jury, as the coerced plea-bargain was forced during the trial.
Attorney Donald Scales and assistant prosecutor Sharon Forster should have bar complaints filed against them. Subsequently, they should both have their bar licenses revoked; Forster, because of her vicious, outrageous and malicious prosecution of Berg and Donald Scales for not providing Berg any credible defense.
Matthew Berg was falsely prosecuted in Klamath County, Oregon in 2007. He was wrongfully sent to prison and has suffered irreparable damage by the legal system and the very attorney he hired to defend him. Forster and Scales are both attorneys who are contributing greatly to the continuing demise and poor reputation of our "legal system."