By Kelly Stone
Investigative Reporter
Are you outraged to learn that the US government (National Security Agency) is spying on you? Did Edward Snowden's NSA leaks make you the least bit nervous about your Civil Rights protections? Do you feel secure that the government is protecting you… or could it be they are protecting themselves from you?
Recently a British newspaper leaked top secret documents provided to them by Edward Snowden, a former US intelligence analyst. In these documents we learned that the US government is tracking our phone calls and Internet searches. They aren't just tracking foreigners or known terrorists. They are tracking Americans right here in the United States.
While in Africa this June, President Obama stated that he should not have to speak personally with the leaders of Russia and China regarding self-professed NSA leaker Edward Snowden, and said he was "not going to be scrambling jets to get a 29-year-old hacker." Apparently most Americans feel the same way. Few Americans seem particularly concerned that our fundamental American freedoms are under attack. I have asked a number of people how they feel about the Snowden leaks. Among people I have asked I have heard a variation of one of the two following uninformed responses.
1. "Oh that. Yeah I'm not surprised. This is nothing newsworthy."
2. "Let them look. I have nothing to hide."
I certainly understand why President Obama is covering up. It's good strategy to act as if what Snowden has revealed is not important. First, it throws off the terrorists and other enemies of our country. As the reasoning goes, if our President is not worried, then the leaks are not so much of a much. Second, the President's dismissal of our privacy rights means that we don't have to worry about being watched if we are innocent . . . right?
Are you safe if you are innocent?
OK so even if you dismiss your right to privacy, and you may not be surprised that your every move is monitored by the government, don't be too sure that innocence of wrong doing is any protection. Often, both out-of-control agencies of the United States and our criminal "justice" system create wrong doing out of thin air or no air at all. Our government agencies large and small have tremendous power to invade your privacy and invalidate your rights. Most of these agencies are not regulated. No one watches over them. They are run by bureaucrats, not elected officials. They operate in secret, in spite of "open records" laws. Even if Constitutional violations are discovered, the law protects these bureaucrats from being sued or fired. Therefore, they quietly go about their business until an employee is brave enough to blow the whistle. And even then the whistleblower usually has no real protection and is often peremptorily fired, while the wrongdoer(s) keeps his or her job.
City of Vancouver, Washington Attacks Dr. Kathy Marshack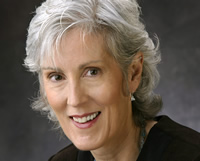 Dr. Kathy Marshack
Even small city and county agencies have the power to bankrupt citizens, destroy professional reputations, and crush families . . . using secret "cloak and dagger" methods. At one time Dr. Kathy Marshack thought her innocence would be enough defense to protect her from false accusations leveled at her by her local police, code enforcement and city attorney's office. Sadly for all of us Dr. Marshack learned that one's innocence has nothing to do with secret government surveillance. The US Observer has profiled Dr. Marshack's nearly decade long fight with the city of Vancouver Washington, over invasion of her privacy, stealing her property, and false arrest.
Below are just a few examples of the top secret illegal surveillance of Dr. Marshack by Vancouver government employees. These facts are well documented in secret emails that surfaced recently when Marshack subpoenaed the records. Depositions of Vancouver city employees taken for purposes of Dr. Marshack's civil lawsuit against the city further verifies these facts.
1. In a casual email between Code Enforcement Supervisor Richard Landis and Vancouver Police Commander Dave King, Landis offered to share his "extensive file on Kathy." The two were reportedly discussing how to harass Marshack over a private property dispute by authorizing a fake "police line" to keep Marshack from using her property. An "extensive file"? A fake "police line"? How is this possible?

2. A few months ago Commander King reportedly acknowledged under oath that Vancouver City Attorney Ted Gathe instructed him to monitor Dr. Marshack's movements. Why? She had done nothing illegal. She was just on the "wrong" side of a private property dispute and land use development scheme.

3. On the "right" side of the property dispute was Scott Campbell, the owner and publisher of the local newspaper, the Columbian. Not only did Landis keep Campbell informed of Dr. Marshack's private life, but City Attorney Ted Gathe allegedly offered to help Campbell crush Dr. Marshack because of her opposition to Vancouver's land use development plan, a plan that in her opinion would endanger the community.

4. City Prosecutor Josephine Townsend and Citizen Advocate Jim Jacks helped out too. They wrote a top secret malicious memo about Dr. Marshack, alleging that she was a "diagnosed functional sociopath" because she dared to complain about the way in which Code Enforcement Supervisor Landis was over-reaching his responsibilities. Dr. Marshack has never had this diagnosis and in fact she has evidence to the contrary . . . that she suffers from depression due to the harassment by the government. By the way this memo was circulated throughout City Hall.

5. As a result of this secret memo, Landis had free reign to ramp up his attacks on Marshack. He came after her for a myriad of frivolous infractions such as using the road in front of her house, building a legitimate fence on her own property, parking her RV next to the garage on a legitimate gravel pad, and daring to take her guests to the Columbia River near her home. Each one of these malicious, wrongful attacks by government cost Dr. Marshack thousands in legal fees to defend herself.

6. Even more outrageous, Landis encouraged Dr. Marshack's neighbors to collect photos and videos of her activities. Unbeknownst to her at the time, Dr. Marshack's neighbors Julianne Leas, Don Morris and Melanie Mooney reportedly took 50-100 secret photos and videos . . . and hand delivered them to Richard Landis, for use later in his "extensive file of Kathy."
Why is the government immune from prosecution for spying on us?
Most frightening of all is when Dr. Marshack found herself falsely arrested for stalking, trespass, assault and lying to the police. She was guilty of none of these things but Vancouver City Attorney Kevin McClure prosecuted her anyway, even though the City had in their possession the stalking videos and photos taken by Leas, Morris, and Mooney. When the neighbors admitted to the jury that they actually stalked and assaulted Dr. Marshack, the jury threw up their hands and acquitted her in record time.
You might think that Dr. Marshack should get financial compensation at least for being dragged into court when she was the victim of assault and stalking. Clearly Dr. Marshack endured years of illegal government surveillance and false arrest, just because local government was protecting its own (abuses). At least she deserves to get paid her legal fees which totaled $45,000 for this one incident of malicious prosecution. But that's not how it works. Government employees such as the police, city prosecutors, and code enforcement officers have prosecutorial immunity. They are protected by Washington State law, even if they are caught red-handed concocting evidence that will harm a person and/or hiding evidence that would exonerate the defendant. This fact is also true in most every jurisdiction in the country. In other words you have no legal protection against government surveillance. You have very few Constitutional Rights, if any, when you learn what the intent and meaning of our original Constitution Rights actually were. Each and every right has been altered, diminished or stripped from us.
How do you stop this violation of our Constitutional Rights?
So let's get back to whether Edward Snowden did us a favor by pointing out the obvious; that the Federal government is spying on all of us. Government agencies large and small are indeed tracking us . . . dare I say stalking us. Much of this information is stored for later… when a government agency needs to dispense with an "unruly or disobedient citizen". For example, Richard Landis had an "extensive file" on Dr. Marshack that came in handy when Vancouver wanted to stop Dr. Marshack from foiling their land use development scheme. Let's face it, you have no protection against these unscrupulous civil servants, even if you are innocent, even if you hire an attorney, even if you are on the right side of a good cause. Your only protection is to gather together with like-minded and conscientious people and speak out against this terrible destruction of our Constitutional Freedoms.