Pictorial: Chumash Casino ripping open from inside, exposing alleged corruption.
By Joseph Snook
Investigative Reporter
Santa Ynez, CA – In our November publication I wrote a story titled "Wrongful Death at the Chumash Casino" which focused on Manuel Jones' death, and since that time the US~Observer has been inundated with responses. Our organization intends to help the Jones
Family achieve peace, therefore we are proud to print the response from Mark Meske, an undercover security guard at the Chumash Casino, who claims to have conducted a proper investigation concerning the alleged wrongful death of Mr. Jones. Included below is Mr. Meske's response to what he calls my "Sci-Fi" story concerning this mysterious and frightening incident, an incident that occurred right under the not so watchful eye of casino security.
It has been brought to our attention that the casino is currently working to improve their security measures – too little, too late as the saying goes. Just in case the upper management at the casino was unaware of the US~Observer, let me suggest they heed our message because it's their ilk that justifies our existence and the need for people to acquire our services.
It has been my privilege to talk with many of the respondents to our previous article. Many have bizarre stories of their personal experiences with the Chumash Casino. The consensus is that it's in the best interest of the public, what has now become the obvious, to know the hidden agenda of the Chumash Casino. Meske is seemingly correct in his assessment that our previous article reads like a "Science Fiction" story – because the casino operates as if it perceives itself as above the law and not bound by any regulatory oversight or self inspection.
Now let's reflect on the Meske email as he attempts to obfuscate many facts and diminish the casino's culpability:
To editor@usobserver.com
I find no hint of journalistic responsibility to report facts in this article; only innuendo, distortions and misinformation. Mr. Snook may be many things; but judging by this article, he is not an investigator. Manny Jones was a good guy; liked and respected by his coworkers here at the Chumash Casino. What happened to Manny was truly a tragedy. His death after suffering a stroke saddened us all. I conducted a surveillance review to track Manny's earlier movements after he arrived at the casino, once his wife informed Security he hadn't returned home, and observed that Manny left the casino in the morning, walking normally and briskly eastward towards a roadway where employees are often picked up by friends or family. Manny went far enough away from our facility that he was no longer in camera view; so once his missing status was established, a search for him was immediately conducted. When Manny was found, the local law enforcement agency and coroner were notified, and the investigation was turned over to them. There was no conspiracy, or "in-house detective conflict of interest" or mysterious source that ordered embalming before an autopsy was conducted. It was the autopsy, conducted by the county coroner that identified the cause and time of death. It is also the coroner's responsibility to release death information to law enforcement so family members may be officially notified and accurately informed of what occurred.
Alluding to Manny knowing something that was of a compromising nature is nothing more than ridiculous fantasy and gross sensationalism. Mr. Snook has misidentified himself as an Investigative Reporter. His title should be Science Fiction Writer.
Mark Meske
Director, Regulatory Compliance & Surveillance
Chumash Casino Resort
Santa Ynez, CA
Meske has made some interesting points, one of which is the cause of Manny's death; reportedly a stroke? Did Mr. Meske read the autopsy carefully? I'm not a doctor, but I do have some medical background in the military and enough common sense to understand that his death was questionable and not certain as being a stroke. Our initial report was based on sources within the casino that have produced enough information that could ultimately hold the casino responsible no matter the cause of death. The Chumash Tribe needs to seriously consider what options they still have – time permitting. Most importantly, while they still have a chance to do what is right and just.
Another excellent point that Mark Meske made was regarding the fact that it wasn't until after Manny's wife Kathy contacted the casino that a search was launched. Keep in mind that this is over eight hours since the deceased arrived for work at the casino. Those in charge of security had at least eight opportunities to do their job, but failed to ensure Manny was doing his assigned security duties. Since the existing protocol called for the security personnel to check in every hour on the hour it becomes obvious to this writer that there was negligence on the part of supervision. One of their employees went missing and the casino's security was seriously breached with total disregard by the management.
The casino in turn made hasty decisions to deny the Jones family with workers compensation coverage, ordered their employees to sign confidentiality agreements and reportedly, from reliable sources, used scare tactics to ensure closed ranks, all actions that make the Chumish Casino look guilty as hell.
Mark Meske seems to be a pawn in a much larger scheme of things and it would be poor judgment on my part to damage his character since the person who actually hired him said he was a decent man, but also probably doing what he can to protect the very people who employ him. His former boss who made this statement currently has a 5.5 million dollar lawsuit filed against the casino for retaliation after he exposed the Chumash Tribe's attempts to cheat their customers by illegally rigging their machines in the Tribes favor.
So, the US~Observer will give Meske the benefit of the doubt as we understand that he is only a robot with the inability to conduct a fair and honest investigation. This is a given since he represents people who reportedly embezzle from the tribe to gamble and lie about it, then apologize for lying and expect forgiveness. Meske represents people who reportedly get their defense lawyers appointed as judges through generous donations to politicians. He represents people who reportedly had to pay a certain female around $30,000.00 for sexual harassment. Meske represents people who reportedly terminate good employees – wrongfully. He represents a tribal chief who just reportedly cost the Chumash Casino around $535k for stealing from an all too well known contractor. And last but not least, Mark Meske reportedly represents people who are trying to donate 2 million dollars towards the campaign of gubernatorial candidate McConnell.
A supposed sovereign nation can only go so far before enough is enough. Please understand that we have given the Chumash Casino ample opportunities to repair the bridge they have continuously attempted to tear down.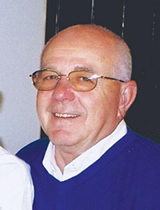 Manuel Jones
In closing, it is imperative that I refer back to Meske's email response regarding questions raised in our November article. Overall the response was anemic in that it skirted the questions and raised serious concerns regarding the casino's sincerity, when a response is made in such a cavalier fashion, especially, when compared to the many accusations coming from numerous sources besides the Jones Family.
I can say this with confidence, if I am a science fiction writer, why is it a third grade student was able to see and address something Mr. Meske could not, the lack of accountability for Manny Jones during his shift? Amazingly, The Chumash Casino has reportedly saved one of their employees' lives on more than one occasion because the employee was accounted for in a timely manner, thus giving medical personnel the ability to prevent this employees death. Why not Manuel Jones?
Editor's Note: Please contact Joe Snook at 916-342-0132 or joe@usobserver.com with any information on the Chumash Casino.