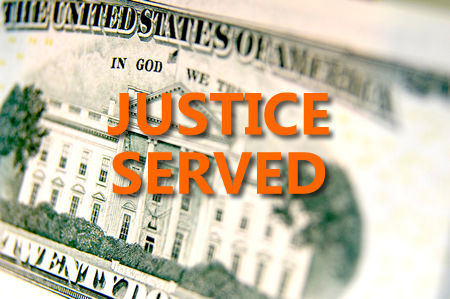 By US~Observer Staff 
Washington State – Former police officer Clyde Ray Spencer was convicted and sentenced to two life terms, plus 14 years in 1985 for sexually abusing his own children. 19 years later, after evidence surfaced showing former Clark County Sheriff's Detective Sharon Krause violated Spencer's constitutional rights to due process by fabricating police reports, Spencer had his conviction overturned and was exonerated of all crimes. Spencer subsequently won a $9 million unanimous verdict by a civil jury in 2014. 
Then, U.S. District Court Judge Benjamin H. Settle, unlawfully threw out the jury's decision. This week, Spencer received the long anticipated news – his award was reinstated by a Federal Court of Appeals. 
Spencer's high-powered attorney from Chicago, Kathleen Zellner, posted on Twitter, "Just won Spencer case in 9th Cir. Police fabricators of evidence beware," Thursday morning. You can watch Zellner's detailed litigation in the video below. Zellner was instrumental in getting Spencer's award reinstated. Zellner is also known for representing the highly politicized case of Steven Avery, who is the subject of Netflix's popular series, "Making a Murderer."
Also, in 2014 during Spencer's civil trial, the jury also found that Clark County Sheriff's Sgt. Mike Davidson, also Detective Krause's supervisor at the time, had an affair with Spencer's wife and was liable in his supervisory capacity. Spencer was a motorcycle officer with the Vancouver Police Department at the time of his arrest.
As reported by the Columbian: 
"The judge (Benjamin Settle) ruled in favor of Krause and Davidson on the grounds that Spencer did not introduce evidence showing Krause knew or should have known Spencer was innocent.
The appeals court, however, ruled that because Spencer provided direct evidence of fabrication by Krause, he didn't have to prove that Krause knew or should have known he was innocent."
Today, Spencer can finally begin to move forward with life after being wrongfully convicted. His case highlights how far government will go to obstruct justice. Whether you're a cop, or not, those with power will stop at nothing to protect themselves from being exposed and held accountable.
Not one person responsible for the travesty of justice against Ray Spencer returned calls for comment. Former Detective Sharon Krause should have been charged and convicted for her role in stealing so many years, unjustly, from Ray Spencer. Former Detective Krause is free, today. To watch the entire story of Ray Spencer's conviction and exoneration, please watch the video below.