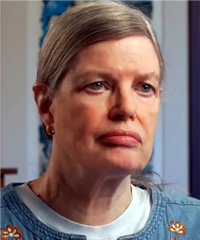 By Hollida Wakefield
Forensic Psychologist

The William McIver Story
In the 1980s and early '90s allegations of ritual sexual abuse in day care centers and communities swept the nation. This moral panic included satanic rituals, sex with animals, hidden rooms and tunnels, sacrifice, and murder. More than one hundred day care centers were investigated and, despite the fantastic and unbelievable nature of the allegations, people believed them. Mental health professionals assumed children didn't make up stories of sexual abuse so therefore the allegations had to be true. "Believe the children" became the motto for the vigorous prosecution of sexual abuse and the American Prosecutors Research Institute (APRI) set up the National Center for the Prosecution of Child Abuse.
Despite a lack of corroborating evidence, hundreds of people were prosecuted in ways that today invite comparisons to the Salem witch trials. Many were convicted, and, although most convictions have now been overturned, some defendants are still serving sentences for crimes that didn't happen.
Dan and Fran Keller who had a home day care in Austin, Texas were finally exonerated in 2017. This was 25 years after they were convicted of sacrificing babies, having orgies, putting blood in children's Kool-Aid, and flying the children to Mexico to be assaulted by military officials.
Today we know that these bizarre allegations came from suggestive and coercive interviews by investigators, social workers, and psychologists who believed that a conspiracy of secret satanic cults had infiltrated society. High profile cases ensued across the nation and other countries, where the cases dominated news coverage.
In the mid '80s it was difficult to find professionals who saw what was happening and spoke out about it. The few skeptics who testified for the defense were likely to be targeted by prosecutors. In 1986, my late husband and I sent a questionnaire to mental health professionals who had been involved in these cases for the defense. Almost all who responded reported harassment and attacks by government agents. Most had a file on them containing slander and ad hominem attacks that was circulated by prosecutors; those who didn't know of an actual file described efforts to embarrass and impeach them. Prosecutors accused defense experts of being hired guns who supported child molesters and condoned sexual abuse. Efforts were made to harm them professionally by blacklisting them, cutting off their referrals, giving false information about them to reporters, attempting to cancel their workshops, and even picketing their offices.
Dr. William F. McIver was arguably targeted the most. He was one of the earliest and most knowledgeable skeptics and was outspoken about what was happening. I first met him in 1985 at a conference presented by people who had been falsely accused. He had written an article for the Newport Times in Oregon on November 21, 1984 where he described how suggestive and coercive interviews could get children to talk about bizarre abuse that never happened. He observed how what was happening constituted a modern-day witch hunt, like the ones in Salem 300 years before. His article was later published in legal journals.
He testified for the defense from 1984 to 1987 and spoke at conferences around the country about false accusations and the dangers of prosecutorial immunity. He noted how prosecutors took advantage of the national hysteria and pursued these cases because they were easy wins, even when the allegations were completely implausible. He criticized how psychologists, caseworkers, and police interviewed children and he did a study demonstrating the problems with using anatomically-detailed dolls in child interviews.
At that time, most interviewers assumed allegations of abuse were true and saw their job as getting the child to describe it. They asked suggestive and coercive questions and often interviewed the child repeatedly. They showed little skepticism when encountering implausible allegations. But Dr. McIver, who videotaped his interviews, made no assumptions and encouraged the child to talk freely. Often in his interviews children denied accusations attributed to them by prosecutors, counselors, and caseworkers. His reputation as an honest and competent child interviewer grew and he was consulted and testified in cases throughout the United States. He presented his research on the anatomical dolls at the first Victims of Child Abuse Laws (VOCAL) conference in November, 1985 in Minnesota. Today his interview recommendations about avoiding bias, asking open questions, encouraging free narratives, and taping the interview are generally accepted among professionals.
"Prosecutors targeted him and tried to destroy his reputation…"
But Dr. McIver paid a high price for being an early skeptic. Prosecutors targeted him and tried to destroy his reputation and put him out of business. Eventually he was accused of having sex with an adult patient during a therapy session. The patient's attorney, Jim Huegli, said they had "proof positive," and filed a malpractice suit. But when Huegli realized the patient also claimed to have had sex with Jesus three times while he was on the cross, he reportedly dismissed the case. He then found another former patient, a disturbed woman who reportedly had serious financial and marital problems. In addition to filing a civil suit, he had her complain to the Oregon Board of Psychology. If Dr. McIver's license was revoked, this would almost guarantee winning a civil lawsuit.
During this time, Dr. McIver continued to testify in sexual abuse cases. But when he was out of state, his office was broken into and records were stolen. In addition, his secretaries, Mary Dobson and Sharon Gribble, reportedly took records and gave them to Jim Huegli and to the prosecutor's office and the material ended up in the Attorney General's office. Both secretaries were given immunity from theft and perjury charges in return for information about Dr. McIver's patients and billing records.
The "smoking gun" in the civil malpractice case was Dr. McIver's appointment book which was kept by the secretaries. According to sources Jim Huigli met with Sharon Gribble who asserted that Mary Dobson told her Dr. McIver had asked her to switch the name of the patient in his appointment from 5:00 p.m., which was after hours and when he was accused of having sex with her, to 1:00 p.m. so that it was in the middle of the day. They alleged this was proof he was attempting to cover up his sexual behavior with his patient. Even though Dr. McIver steadfastly denied the allegations, the malpractice case was settled out of court "for nuisance value" by his insurance company. (Insurance companies often do this if they believe it will cost less money than defending a case.)
Next, the accusation that he had told his secretary to change the time in the appointment book was used to criminally charge him with tampering with evidence. Therefore, the criminal case rested entirely upon whether the name in the appointment book time was erased and rewritten in another time. Since Dr. McIver hadn't done this, the appointment book itself was the evidence that should have exonerated him.
His criminal attorney, Des Connall, told Dr. McIver to take charge of the book because he didn't want it to be in the chain of evidence. Unfortunately, the actual appointment book was misplaced by the time trial occurred. When Dr. McIver confirmed the District Attorney was having his secretary steal his patients files he asked his wife to hide them. When it came time for Dr. McIver's criminal trial, his wife couldn't find them. At trial, the prosecutor, Josh Marquis, held up a photocopy of the page and claimed it had been tampered with, although he did not let the jury examine it. Dr. McIver was found guilty of tampering with evidence and spent almost a year in the Oregon State penitentiary.
After he was incarcerated, Dr. McIver's wife found the appointment book and sent it to Des Connall who had it examined by Ray Grimbso, a document examiner who found no signs of alteration. Mr. Connall then moved for a post-conviction hearing and sent the book to the Lincoln County DA's office. The prosecutor, Bernice Barnett, then had it examined by a state document expert who also could not detect any sign of alteration. In addition, prior to the 1992 post-conviction hearing, Mary Dobson was deposed and admitted she saw no sign of the alteration. But during trial recess, Prosecutor Barnett talked to her and she then reportedly had an epiphany and said that it was the 4:00 time, not the 5:00 time that was changed. The result was that, although no one could see any signs of tampering, Judge Bob Huckleberry ruled the tampering took place.
"We could find no evidence whatsoever that a name had been written in the 5:00 p.m. slot and subsequently erased or otherwise altered. Because of the physical characteristics of the paper, had an alteration taken place, it would have been quite apparent."
Afterwards Dr. McIver had the appointment book examined by a third professional document examiner, McCrone Associates, Inc. Their report described their detailed examination and multiple ways they inspected it. They concluded, "We could find no evidence whatsoever that a name had been written in the 5:00 p.m. slot and subsequently erased or otherwise altered. Because of the physical characteristics of the paper, had an alteration taken place, it would have been quite apparent." So not only is it apparent to the naked eye that the page wasn't altered, three different document examiners have affirmed that the page was never altered.
Dr. McIver, now in his 80's, has not seen his wrongful conviction overturned. He lost his license and no longer practices in his profession. However, he has routinely assisted falsely accused people behind the scenes, although he cannot testify in court.
Editors Note: Child sex abuse happens. However, getting children to falsely accuse people through coercive interviews should be met with equal concern. Also, one should consider the long-term effects of treating someone, especially a child, as a victim of sex abuse when they are not.
Charges of this nature are typically believed without question – the accusation alone can convict. Innocent lives are constantly at risk on both sides.