By Joseph Snook
Investigative Reporter

Jamie Clark
West Palm Beach, Florida – Since his conviction of DUI Manslaughter on September 15, 2011, Jamie Clark has adamantly maintained his innocence. (CLICK TO READ ORIGINAL ARTICLE) Jamie's attorneys, Benjamin Waxman and Alan Ross of Robbins, Tunkey, Ross, Amsel, Robins & Waxman filed a motion for Post Conviction Relief (new trial) dated February 13, 2013.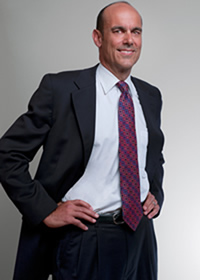 Clark's attorney Benjamin Waxman
On March 1, 2013, Florida's Fourth District Court of Appeals (DCA) granted Waxman's motion, relinquishing jurisdiction to the trial court, giving the trial court power to rule on Jamie's argument that the State of Florida committed a Brady Violation by withholding exculpatory evidence (evidence that could have been used to prove his innocence) during his first trial. Waxman's motion referred to "newly discovered evidence" not being disclosed to the defense that clearly contributed to Jamie Clark's conviction. The motion further claimed that Ineffective Assistance of Council committed by Jamie's trial defense attorney violated Jamie's Sixth Amendment Constitutional right to be adequately represented.
Further delay of Jamie's case occurred when the state prosecutor argued that Ineffective Assistance of Counsel was not specifically listed in the Fourth DCA ruling which caused concern that the relinquishment of jurisdiction was isolated to only the Brady violation. This along with clarification on whether or not Judge Kastrenakes has the jurisdiction to rule on a bond for Jamie has briefly delayed Jamie's release from prison pending his anticipated new trial. On June 24th, Attorney Benjamin Waxman filed a new motion with the Fourth DCA to ask that they grant the lower court permission to rule on Ineffective Assistance of Counsel and Jamie's bond. This motion is still pending in the Fourth DCA.
After the DCA rules on the matter of jurisdiction, the lower court will then rule on pending motion for bond.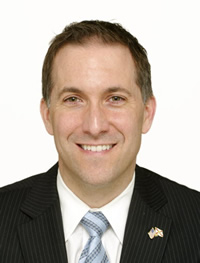 State Prosecutor Dave Aronberg
Jamie Clark has been in prison for almost two years. October 13, 2013, will mark seven years since the tragic accident occurred. Seven years of Jamie's life has been taken from him. Jamie Clark deserves justice. He deserves a new trial, with a well informed jury, given the "newly discovered evidence," which was not disclosed during his first trial. Other key evidence that Jamie's previous attorney failed to produce during the first trial should be given to an impartial jury as well, so that Justice is served in Florida's 15th Judicial District. In fact, Jamie Clark's case should be dismissed in its entirety based on the conclusive evidence of his innocence.
It is reported that an evidentiary hearing is expected sometime in September.
Please support Jamie's case by "liking" the "Jamie Clark Deserves Justice" Facebook page, https://www.facebook.com/jcla67.
Editor's Note: In light of the numerous high profile cases in Florida where State Attorneys have knowingly prosecuted the innocent, we would prompt State Attorney Dave Aronberg to serve justice regarding Jamie Clark.
The US~Observer has witnessed first-hand and publicized on numerous cases where Florida State Attorneys have used their office to play God.
The worst being Angela Corey. In the future we will deal with many of her malicious prosecutions. For now, we want to stress the false prosecution, resulting in the conviction of Jamie Clark by former prosecutor Ellen Roberts.
You may contact the author of this article at joe@usobserver.com or by calling the offices of the US~Observer at 541-474-7885.
For origninal article with full story, click here.