By Edward Snook
Investigative Reporter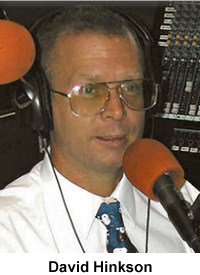 In early December, 2014, Independent News International published an article about Ninth Circuit Court of Appeals Judge Richard C. Tallman titled, "Veteran Falsely Convicted by a Lying Judge." Overwhelmed with the factual veracity achieved in the article by its author, Investigative Journalist Pat Shannan (www.iniworldreport.com), the US~Observer carried the article nationwide.
I was left shaking my head in disgust after reading Shannan's expose of the actual crimes that Tallman committed in the process of helping the Department of Justice send David Hinkson, an innocent Veteran and entrepreneur, to prison in 2005.
On December 22, 2014, I wrote to Bob Goodlatte (R-VA), Chairman of the Judiciary Committee in the U.S. House of Representatives as it is his responsibility to investigate a member of the Judiciary when they have been accused of committing perjury from the bench. Congressman Goodlatte has refused to respond to the US~Observer. I should note that the accusations contained in Shannan's article went well beyond perjury, listing the actual crimes committed by Judge Tallman in open court; in fact, it is said: "Judge Tallman turned his courtroom into a crime scene" in order to convict Hinkson and Tallman was one of the criminals. Congressman Goodlatte and the Ninth Circuit Court of Appeals have now both, factually turned their backs on Justice and the public they purportedly serve.
Justice Screams for Information
The US~Observer intends to hold both Goodlatte and Judge Tallman accountable; however, we need the public's assistance to accomplish this. Do you know Judge Richard Tallman? Do you know someone who knows him? How about Congressman Goodlatte? Please realize this fact; If Tallman was brazen enough to commit actual crimes in the process of helping prosecute an outstanding citizen like David Hinkson, he has most likely done other things in his past, which are either unethical or illegal, or both. If Bob Goodlatte can ignore Tallman, then he is no better. Did you go to college with Tallman or Goodlatte, were you married to one of them or one of their relatives? Did either of these worthless human beings abuse you or someone you know?
Also, if there is any person who is a resident of the Virginia Congressional District that Goodlatte represents, if they could please make the contact below, because he and his staff refuse to take calls, emails or letters from anyone who is not a constituent. He is violating his oath to the citizens of the United States because he does not simply represent constituents, he is the chairman of the House Judiciary Committee, and thus, represents all Americans. How can he even pretend to be fair minded if he consistently refuses to hear about judges who violate their oath of office and "commit high crimes and misdemeanors in their courtrooms?"